It's your time to shine in the automotive industry
Kickstart your BMW Career in Spartanburg, SC
Join us in Spartanburg, building on our 35-year legacy of placing skilled professionals in exciting BMW jobs. Over three decades ago, I.K. Hofmann began staffing thousands of employees at six BMW locations in Germany and Austria, and today, we're proud to continue this partnership right here in Spartanburg, SC. Take this opportunity to become part of our thriving 30+ year success story, serving as a Premier Staffing Partner of BMW. We've brought our World Class services to the USA, featuring an impressive 86% NPS rating, to connect dedicated employees with BMW, the Premier Employer in the Upstate region, known worldwide for manufacturing the Ultimate Driving Machine. Regardless if you're an experienced automotive professional, a recent graduate in Greer, or a Greenville career-changer looking to enter the manufacturing industry: We have the perfect BMW job opportunity for you in Spartanburg. Embrace your passion for cars and become a part of BMW's dynamic team.
We value each company employee's unique experiences and skills. We offer an in-depth multi-week on-the-job training program for those keen on making a significant career transition. If you're ready to invest your time and dedication in the fascinating world of automotive manufacturing, get ready to fast-track your career with BMW.
Click here to view Driving Directions to the BMW plant.
Click here to view BMW's Uniform Policy.
Click here to read the New Associate Fact Sheet
Click here to read for a full Overview of Benefits
Click here to view the Benefits Enrollment Guide
Click here to read the BMW Injury Prevention Exercise guide
BMW jobs here for the taking
Start at BMW as a production associate!
As a Production Associate, you'll be at the heart of production excellence. Tasked with important responsibilities, Production Associates ensure smooth operation on the production line, from maintaining machinery to assembling parts with precision. Expect to engage in regular quality checks, verifying that every car meets the highest standards of craftsmanship.
Your typical shift might involve working on your feet for 8 to 10 hours and moving across different stations to assemble parts of vehicles. This role demands not only attention to detail and speed but also a deep understanding of advanced manufacturing processes. If you're passionate about cars and have a knack for machinery, this role is your entry into the world of automotive technology.
Are you looking forward to the diverse and exciting activities at a world-leading car and motorcycle manufacturer? To apply, simply
Contact us today, our staff is ready to assist. Call us at (864) 527-0480 or Text "BMW" to (864) 210-4634
Send us an E-Mail. We will contact you as soon as possible bmw@~@hofmannusa.com
Visit us at 955 W. Wade Hampton Blvd. Suite 11A Greer, SC 29650 Monday – Friday from 8:00 am to 5:30 pm
Apply below for BMW Today or visit our Online Job Board to see other available jobs.
Embrace the Future of Automotive Excellence at BMW
Tired of your current job ? I.K. Hofmann pays weekly, offers a robust medical insurance program, referral and attendance bonuses and many other employee benefits. Included in this role you receive medical and dental with a portion paid by the company as well as 401k with a match after 1 year of service.
Specific benefit information:
Medical, Dental & Vision Insurance - with coverage provided by Aetna
Voluntary Life Insurance provided by NY Life
Short Term Disability provided by NY Life
Worksite Critical Illness Coverage provided by MetLife
Worksite Accident Insurance provided by MetLife
More than 60% of the cost for the above benefits will be paid by I.K. Hofmann USA!
Additional benefits include:
Up to 13 Paid Holidays
80 hours of paid Vacation*
401k Enrollment with 100% matching on the first 3% and 50% matching on the next 3%*
Pay increase after 12 Months
Employee Discount Program with access to 1,000+ national discount brands, 100k+ hotel and travel deals, 200k+ local deals and 7 million + event ticket deals at more than18k venues in the USA
Referral Program with details below
*Certain eligibility criteria must be met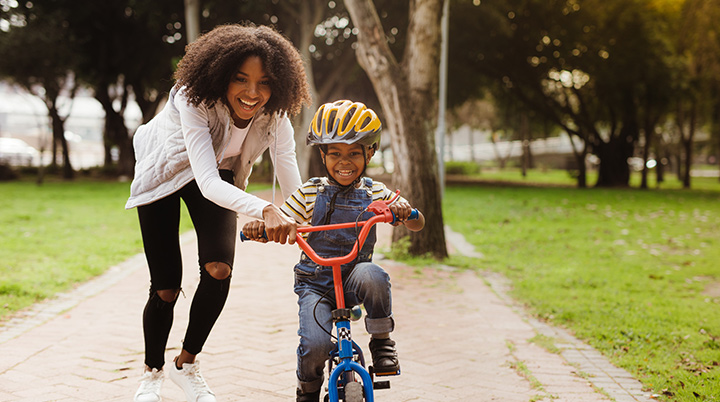 Diverse Job Opportunities at BMW
A Hub of Automotive Opportunities
Beyond the Production Associate roles, we offer a spectrum of career paths. From specialized tasks undertaken by Quality Control Inspectors to innovative roles in Electric Vehicle (EV) production, the opportunities are vast. If you're skilled in areas like automotive technology, supply chain management, or even electric battery production, BMW Spartanburg is your gateway to a fulfilling career. As the plant gears up for future challenges, including electric vehicle production, new and exciting roles continuously emerge. Whether you're looking to start directly with BMW or through I.K. Hofmann USA, there are many job opportunities to take advantage of in this innovative hub.
Take advantage of our referral program
To accomplish our goal of uniting and serving a diverse group of people, we need your help. Do you know someone that is ready to advance their career with a new job through I.K. Hofmann USA? Then send them our way and when they complete their first 80 hours, you will receive $50 and they will receive $50. Each new referral is eligible, and we do not cap the number of referrals you can make. You can send them a text link or you can sign up to be an ambassador to create a profile with your referral information. Click THIS LINK to make a referral.
Referrals must meet the following eligibility requirements:
Only I.K. Hofmann employees that are active or eligible to work can participate in this referral program.
The candidate that is referred cannot have worked for I.K. Hofmann USA in the past 12 months or have been contacted in the past 90 days
To receive the bonus, you must be in good standing with I.K. Hofmann USA at the time the payment is due, and the referred employee must also be in good standing with I.K. Hofmann USA at the time of payment.
Referrals must be hired within 6 months of the initial referral date.
The BMW plant in South Carolina
At BMW Group in SC, you're not just part of a manufacturing plant; you're part of a legacy. Over 11,000 employees contribute to building world-renowned BMW X models, including the X5 and the all-new electric XM. As an employee, you'll be part of a team that proudly exports 60% of its production to global markets, from an 8-million-square-foot state-of-the-art facility. The plant's recent expansion into EV production and battery assembly signifies their commitment to electromobility, offering staff the chance to work at the forefront of automotive innovation. By joining BMW Manufacturing in Spartanburg near Greenville, you'll have the unique opportunity to be part of the next generation of the Ultimate Driving Machine, contributing to a legacy of excellence and innovation.
A Proud Global History with Deep Local Experience
I.K. Hofmann is a privately held woman-owned family business founded in Germany in 1985 and today we have more than 16,000 employees working for us through over 110 branch offices in Austria, the Czech Republic, Germany, Italy, Slovakia, Switzerland, and the United States. As an ISO 9001 certified organization, I.K. Hofmann has built a reputation for delivering the highest levels of service and quality while staying true to our founder's vision of being a staffing firm that cares about our people.
In fact our candidates rank us in the top 1% of staffing firms in the USA in terms of our Net Promotor Score with a score over 86, which is more than double the Published Staffing Firm Benchmark of 29. Don't take our word for it though, click HERE to see why over 80% of our clients and candidates HIGHLY Recommend Us, and say that we provide one of the highest quality experiences in the staffing industry.
For all those who also want to make a difference:
Let's create the future of automotive excellence together in Spartanburg, the heart of BMW's vehicle production, where you'll work on some of the most luxurious cars the world has to offer. Discover the joy of contributing to BMW's legacy, all while experiencing the competitive pay and benefits that come with being a valued employee. Let's write the next chapter of your career! If you want to learn more about our work, philosophy and initiatives or to become an I.K. Hofmann Brand Ambassador, please contact us at:
ikhusainfo@~@hofmannusa.com