Business Formation- Of Plants and People
How a failed business idea turned into thousands of jobs.
Born in Upper Franconia, she originally wanted to manage an orchid plantation in South Africa. A plan that was scrapped in the early 1980s due to the prevailing political situation at the time. Since people are just as important to her as orchids, the desire to revolutionize the world of work with pioneering work was quickly born. In 1985 she therefore founded Hofmann Personal. The company grew rapidly and is now one of the largest staffing service providers in Germany and Austria. The birth of her daughter four years after the founding gave rise to the desire to make the world of work and family compatible – at a time when the term "work-life balance" had not yet been born. To this day, Hofmann Personal shines with creative working time models.
A life for the world of work
Ingrid Hofmann doesn't just live for her job. She breathes it.
After the fall of the Berlin Wall, Ingrid Hofmann quickly recognized the potential that lay behind the former Iron Curtain and quickly expanded in eastern Germany. In addition to her job, Ingrid Hofmann is also committed to the world of work. She is active in the Federal Employers' Association of Personnel Service Providers (BAP) and the Confederation of German Employers' Associations (BDA). She has been a member of the Board of Directors of the Federal Employment Agency since 2010, appointed by the Federal Labor Minister at the time, Ursula v. i.e. Leyen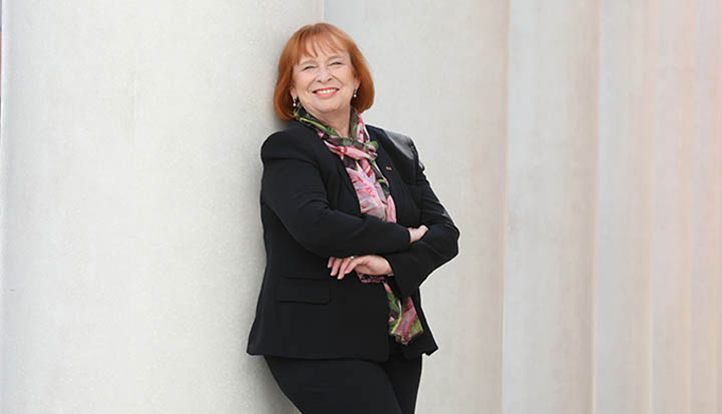 Her success becomes visible: In the 2000s her commitment is recognized. Diverse. That brought Ingrid Hofmann a lot of awards. In 2001 she received the Vogue Business Award and was voted "Entrepreneur of the Year 2002" the following year. A highlight in 2006 was the presentation of the State Medal for special services to the Bavarian economy. In 2007, the Federal President Horst Köhler presented it with the Order of Merit. For the "Financial Times" she is one of the top three entrepreneurs in Germany. She is a member of the Advisory Board of Deutsche Bank (Bavaria) and Bayerische Landesbank. She is also a volunteer commercial judge and Danish honorary consul.
In addition to all the titles and awards.
Ingrid Hofmann has always remained a woman who takes care of the common good. With the I. K. Hofmann Foundation, she supports a wide range of charitable organizations. She doesn't just have a heart for orchids after all.