The Cargo Agent Job Landscape
In the fast-paced world of logistics, cargo/ freight agents stand as unsung heroes, ensuring the smooth transit of goods across regions and continents. Their role is indispensable to the efficient functioning of supply chains worldwide. If you're keen on diving into this dynamic profession, you've landed on the right page. We are bridging the gap between potential candidates and esteemed employers in the logistics, air freight and shipping sector. We list a multitude of job openings, offering both seasoned professionals and newcomers a chance to explore and secure lucrative positions. In addition to job listings, we provide resources, from industry news to skill enhancement workshops. We're not just a job site; we're your career companion. Here's a comprehensive insight into the promising world of cargo warehouse agent jobs.
What does a Cargo Agent do?
Cargo Agents are working on the grounds assisting with loading and unloading Airplanes or Trucks. They are performing duties within the warehouse based upon the needs of the client such as airlines they are assigned to. Responsibilities include but are not limited to: breaking down freight from pallets to be re-positioned for final destination using pallet jacks and forklifts, tying-down freight onto pallets, loading and unloading cargo on an aircraft or a truck, performing duties on the runway or operating motorized towing tractors to transport goods. Effective Communication with all teammates and other runway and carrier personnel is key to be successful in this position.
The logistics industry is ever-evolving, making room for continuous learning and professional advancement. As a cargo warehouse agent, you'll not only gain expertise in handling shipments but also acquire skills in inventory management, documentation, and customer service. Each day as a cargo agent brings forth unique challenges, ensuring that your job remains engaging and far from monotonous. From managing fragile goods to tackling time-sensitive shipments, diversity is truly the name of the game. With the global trade landscape expanding rapidly, the demand for skilled cargo workers is on a consistent rise. Your role will directly impact businesses, economies, and, ultimately, consumers.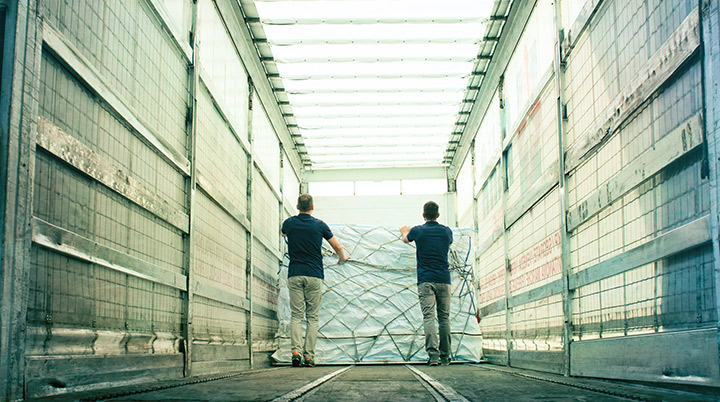 Our Cargo Agent Referral Program
In our mission to assemble an elite team of Cargo Agents, we recognize the power of personal recommendations. We understand that within our community of dedicated agents, there lies a network of equally talented individuals. That's where you come in: Think of a friend, family member, or colleague who has the potential to shine as a Cargo Agent. Someone who is as committed and talented as you are. Use THIS LINK to refer them to our team. If they're a fit and complete their first 80 hours, you both enjoy a $50 bonus as a thank-you for strengthening our team. Remember, there's no cap to how many individuals you can refer. So, the more skilled agents you introduce to our community, the more you earn! Help friends and colleagues discover rewarding opportunities in the warehouse cargo sector. It's a win-win situation. By referring skilled professionals, you contribute directly to our vision of a diverse and highly skilled team.
The digitization wave is also sweeping the cargo warehouse industry. Modern warehouses are increasingly integrating advanced technologies like RFID tracking, automation, and AI-driven analytics. Being tech-savvy will be a definitive plus for aspirants, positioning them favorably in the job market. Furthermore, sustainability is becoming a focal point. Green warehousing practices, such as optimizing energy usage and reducing waste, are being highly prioritized. Awareness and engagement in such practices will provide a competitive edge to job seekers. A career as a cargo warehouse agent is both rewarding and challenging, placing you at the heart of global trade and commerce. As e-commerce platforms expand and international trade agreements evolve, the logistics sector is poised for unprecedented growth. There's never been a better time to step into the world of cargo warehousing.
Where each employee is appreciated
Discover Our Exceptional Benefits
At the heart of operations, Cargo Warehouse Agents play an indispensable role for our clients. Recognizing this, we not only value your dedication but also ensure it's aptly rewarded. Joining our team is more than just a job; it's an invitation to enjoy an enriched professional and personal life. Here's how we support our treasured associates: We understand the demands of your role. That's why we offer a pay structure that truly reflects the value you bring. Beyond your base pay, our shift differentials ensure those with flexible schedules receive added rewards for their adaptability. Your well-being is paramount. Benefit from our inclusive healthcare packages which encompass health, dental, and vision insurance. We're invested in ensuring you and your loved ones are covered.
For those looking to enhance their protection, we also offer optional life insurance.We're committed to your long-term well-being. Our robust 401(k) retirement plans are designed to help you build a solid financial foundation, ensuring you can look forward to a comfortable future. Moreover our dedication to your growth isn't just talk. We offer structured training and development programs, empowering you to master new skills, embrace advancements, and move up the career ladder. We believe in unlocking your potential and paving the way for future advancements. Becoming a Cargo Agent with us is about embracing a career filled with purpose, growth, and numerous advantages. Our commitment to your success is unwavering, and we stand beside you, ensuring each day is rewarding and fulfilling.