24/7 support on and off the clock
Our team is here to ensure your team's success.
Our technology gives you access to all information related to your human capital 24/7 at the click of a button. Our customer portal gives you access to all your critical human capital information including invoices, reporting, and employee lists from I.K. Hofmann. Form the portal you can also submit orders for additional staff, review and approve timecards, enter time, review reports on turnover data, average assignment length and spending by departments. You can also select your notification preference so much of this data can be pushed to you in real time.
What time keeping options do we offer?
I.K. Hofmann offers various time keeping methods. From entering time in WebCenter, the traditional hours upload via transmittal, to time keeping via the Buzz mobile app or our Onsite Kiosk.
Whether employees are at home or on the go, the Buzz App provides quick and easy access to check messages, view assignments and paychecks, and search for open positions directly from a smartphone or mobile device. With Buzz Time & Attendance, you will be able to have employees punch in or manage their timecard straight from their phone.
If you haven't decided on a time keeping method yet, please reach out to your I.K. Hofmann Account Manager to discuss your options.
Your advantage as our Client
As our Client you gain access to top talent and cutting-edge recruitment technology utilized by experts in the staffing industry. Additionally, you can rest assured knowing that our employees say that we provide world class customer service with a Net Promotor Score over 80 and more than 4 times the staffing industry average. Our happy employees are your top engaged workers every day.
Our World Wide Initiatives
Based in Germany I.K. Hofmann has established more than 100 International branch offices in Austria, the Czech Republic, Germany, Italy, Slovakia, Switzerland and the United States to promote change through our initiatives.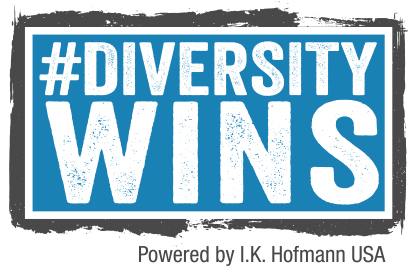 Flexible Workforce Solutions
The Importance of Temporary Workers
Take pressure off your existing staff and provide much needed support during busy periods and seasonal uplifts in activity.
Temporary employees can also cover for both long and short-term absences. Covering for absences will ensure you're your organization can continue to work at optimal efficiency, without requiring you to hire another full-time employee.
Flexibility in terms of resource planning and cost management.
Temporary Workers offer new skills and expertise to carry out specific activities, without the cost and time commitment of training your existing employees.
Opportunity to become permanent once performed well during a temporary placement, removes the risk and additional cost of recruiting, interviewing and training someone new.