Building Stronger Communities with our business partnerships
We recognize that when we join forces and build partnerships, we leverage our resources to better serve our clients.
Our goal as a company is to provide reliable support for our business partnerships and clients, and to continuously learn from our staffing partners how to optimize our services.
Here are some of the valuable organizations that we are members of or work as partners with:
American Staffing Association

The American Staffing Association is the voice of the U.S. staffing industry. ASA and its affiliated chapters advance the interests of staffing and recruiting firms of all sizes and across all sectors through legal and legislative advocacy, public relations, education, and the promotion of high standards of legal, ethical, and professional practices.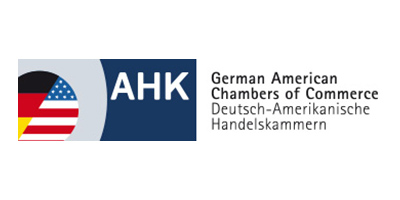 German American Chamber of Commerce

The German American Chamber of Commerce of the Southern United States (GACC South) was founded in 1978 to promote and support bilateral trade between Germany and the US. They are a private, non-profit organization and serve as the official representative of German trade in the Southeastern US. The GACC is part of an international network composed of 120 German foreign chambers of commerce and government offices in 80 countries.
German American Cultural Foundation

Based in Atlanta, The German-American Cultural Foundation (GACF) is a nonprofit organization established in 2008 by Bernd Auer, Rudi Herbst, Martin Richenhagen, Thomas Gebhard, Teri A. Simmons, & Peter Schwarzenbauer. They have partnered with Goethe Zentrum and the German School of Atlanta, and sponsored events such as the recent Max Raabe concert and the Bier fest. They hope thereby to further add to the rich cultural landscape of the Atlanta area, and strengthen ties between Germany and the United States.
Alabama Germany Partnership

Its mission is to develop and support relationships and friendships between organizations and individuals with ties to Alabama and Germany and to increase and improve business opportunities and foster cultural exchange.
Metro Atlanta Chamber of Commerce

The Metro Atlanta Chamber mission in part is to recruit businesses to Atlanta from all over the world, tackle policy issues, and create jobs and prosperity to help Atlanta thrive.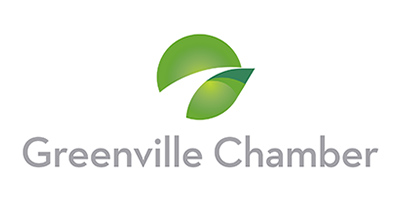 Greenville Chamber of Commerce

The Greenville Chamber's vision is to build one of the premier business communities in the world by connecting with their members and working with strategic partners to build a globally recognized business community – driven by their commitment to be Greater Greenville's unifying institution of collaboration.
Chattanooga Chamber of Commerce

The Chattanooga Area Chamber's programs and services help individual businesses succeed, strengthen the area's commercial vitality and create a more prosperous community. Chamber programs and services support the mission of growing the economy. We believe as our economy grows, businesses will profit. To some, the benefit might be a larger customer base; to others, a more skilled workforce. Serving businesses from single employee operations to companies with more than 2,000 employees, The Chattanooga Chamber strives to create more prosperity for the Chattanooga area.
Mobile Area Chamber of Commerce

The Mobile Area Chamber of Commerce is comprised of more than 2,500 businesses members, representing 75,000 employees in the Mobile area. We are the largest Chamber of Commerce in the state, and one of the fastest growing in the nation.
Georgia Staffing Association

The Georgia Staffing Association (GSA) is the trade association for the staffing industry in our state. We serve as the voice of the industry in state efforts to communicate industry matters to staffing company members, legislative leaders, regulators, the news media and the general public.
Houston Area Association of Personnel Consultants

HAAPC is a professional trade association representing the Staffing Industry in the Greater Houston Area. Our membership is comprised of Contract/Temporary, Blended Services and Direct Hire/Permanent Placement firms and independent staffing professionals located throughout the Houston region.

Our mission is to educate and represent the staffing and recruiting industry, while maintaining the highest standards of practice. We provide educational opportunities for our members and are committed to keeping them informed of key developments relevant to the industry.