Unlocking Opportunities in the Warehouse
The Warehouse Packer Job Landscape
In the fast-paced warehouse environment of logistics, retail, and manufacturing, the role of Picker Packer is vital. If you're on a job search for a full-time or part-time warehouse position that requires you to be organized, physically fit, and interested in a fast-paced career, then a job as a Picker Packer might be the right fit for you. Our job portal is now hiring and lists numerous warehouse job opportunities, ideal for both seasoned professionals and newcomers to the picking and packing sector.
Responsibilities and More
What does a Picker & Packer do?
As a Picker and Packer, you're responsible for picking and packing merchandise in the warehouse, preparing them for shipping during your assigned shifts. Your responsibilities in this warehouse position include, but are not limited to:
Pre-checking all required tools and equipment before your shift starts.
Loading your workstation with the necessary packing supplies.
Utilizing computer systems or scanners to manage warehouse inventory, checking product availability, and locating items.
Accurately picking and packing items for shipping during your shifts.
These responsibilities make each shift unique and engaging in this warehouse role. We're hiring dedicated individuals who are looking for full-time or part-time picker and packer positions and who take pride in their jobs.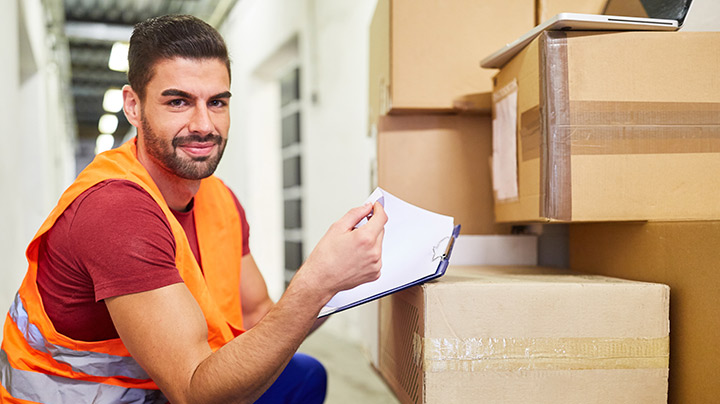 Duties of a Picker Packer
The digitization wave is not just a trend in high-tech industries; it's making significant inroads into warehouse settings as well. In today's modern facilities, advanced technologies such as RFID tracking and automated systems are becoming commonplace. For those seeking roles in warehouse operations particularly as packers, being tech-savvy offers a distinct advantage during the hiring process. Moreover, sustainability is emerging as a key focus area in warehousing. Eco-friendly practices like optimizing energy use and waste reduction are being prioritized. As a Warehouse Packer, having an understanding of and engagement in these sustainable activities can give you a competitive edge in the job market.
A career in warehousing, specifically in packing roles, offers both rewards and challenges, positioning you at the vital junction of the supply chain. With the e-commerce industry continually expanding and international trade dynamics shifting, the logistics sector is set for unparalleled growth. Now is an ideal time to enter the field, offering both full-time and part-time roles that promise an engaging and constantly evolving work setting. Whether as a Warehouse Packer or in other capacities within the logistics ecosystem, the opportunity for a fulfilling career has never been better.
Elevate Your Career in Logistics
At the heart of any efficient warehouse are our Picker and Packers, handling the preparation and sorting of important goods and products for transport during their shifts. Whether it be day shift or night shift, this role is essential. We appreciate the hard work and are offering exellent benefits. We understand the demands of your job during each shift in the warehouse. That's why our pay structure, including a pay-for-performance model, reflects the value you bring to each shift. Your well-being is our top priority. We offer healthcare packages covering medical, dental, and vision insurance. Moreover we offer robust 401(k) plans designed to help you secure your financial future and are actively hiring and provide training programs aimed at your skill development.
Get Rewarded for Spreading the Word
To accomplish our goal of uniting and serving a diverse group of people, we need your help. Do you know someone that is ready to advance their career as a Picker and Packer through I.K. Hofmann USA? Then send them our way, and when they complete their first 80 hours, you will receive $50, and they will receive $50. Each new referral is eligible, and we do not cap the number of referrals you can make. You can send them a text link or you can sign up to be an ambassador to create a profile with your referral information. Click this link to make a referral.