Prepare for your Job Interview
Preparation for the interview is important to ensure you can stand out amongst the other job seekers.
Our number one interview tip is that it is critical that you convey to the interviewer that you want "that job" not "a job." How do you make that clear? It starts by doing your research. Visiting their website, looking for recent new articles or even connecting on LinkedIn with people that already work there. Bring up what recent news or what you may have learned that makes you interested in working at their company.
Next you should discuss why you think your skill set for the role will help them meet goals or objectives you discover on their website. Try to ask specific questions not only about the organization but the interviewer as well.
Point out that you may have noticed during their tenure at the company they have had several promotions. Ask what they have done to be so successful. Ask questions that show you are thinking about joining their company. Questions such as "what would be expected of me in the first 30-60-90 days?" Additionally ask questions about what others have done to be successful employees and to grow their careers at the company over time. Remember no matter how many interviews you have had prior, it is important to ask questions. Often the most senior person is the last one in the process so make sure you ask them questions. It can be insulting to them to imply that they would not have important information.
Even if you mention that you have asked everyone so far what they love about the company, and you would like to hear from them as well. Finally, make sure you ask for the job or what they next step might be in the process.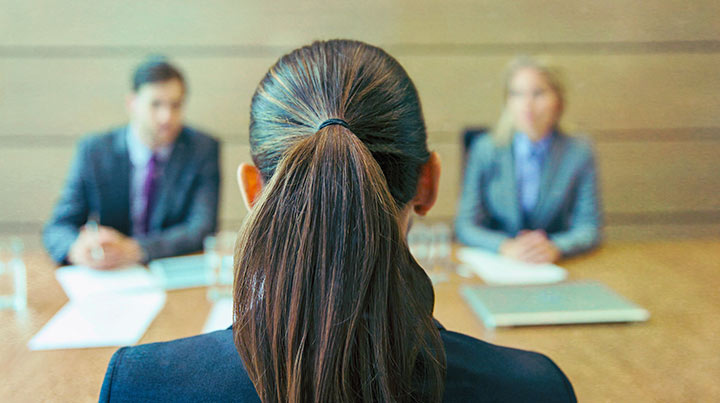 The Interview- Questions Recruiters will ask
Interviewers will ask you a series of questions to learn a number of things about you as a candidate.
Certain questions will be focused on your technical knowledge of the role while others will focus on interpersonal skills and desire to join their specific company. Interviews are the time to talk about what you have sone in the past. We encourage candidates to share what they have done in the past, while explaining the situation and how it impacted the organization.
Beyond specific questions for technical and soft skills they may ask questions that seem unrelated to find out if you have the skills for certain roles. One of our interviewers always asked a question with four steps that would need to be identified as most important to least important.
The question was not so much to figure out if the candidate can correctly identify the four priorities int eh correct order, but to see if they pay attention and could remember the four items. Additionally in certain client facing or customer service type roles that often involve "thinking on your feet," the same interviewer would ask a seemingly random question that may take people by surprise like if you could have any superpower which would you want. The super power selected was not that important, but how flustered did the person become or how quickly could they answer.
Overall it is important to think about what you have done before and how it may fit into this new role as many of the questions will revolve around those items.
How to Show your Interest and Follow Up
Within 24 hours of your interview, follow-up with a thank you note, recalling details from the interview and reiterating your interest in the job. These points will help ensure that your interview will be a success and you will be a contender in the applicant pool. Remember to be yourself. If you are called in for an interview, there is already a reason you are there.